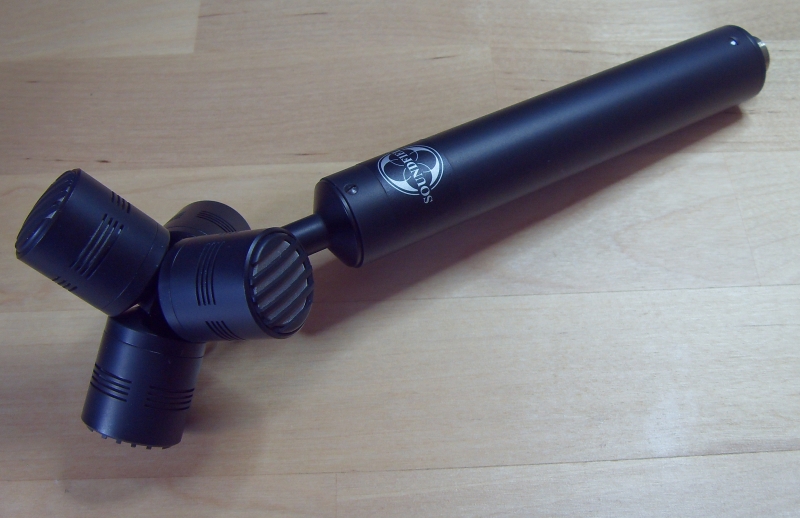 I'll also cover Ambisonic recording in general on the main blog-posts, so this will stick to the main technical points about using the SPS200 in conjunction with my Nagra 6, which is one of only 2 recorders out there ( the other being the 4Minx looked at elsewhere here ) that support decoding of the so-called 'A-format' ( raw capsule o/p ) signals from this microphone, as opposed to the pre-matrixed 'B'-format output given by all other Soundfield microphones which can be monitored in stereo on several other portable location multitracks.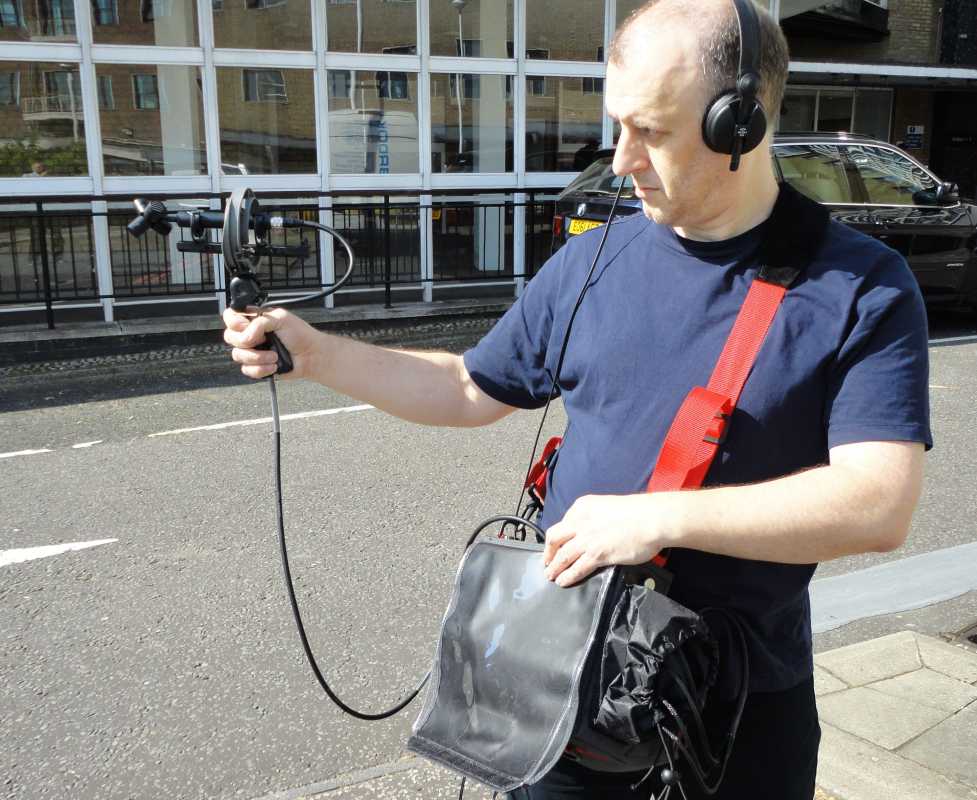 Finally i managed to give my SPS200 a low (ish) cost and compact mount and windshield by combining the basic Rycote pistol grip and lyre mount – that's sold for use with the 'softie' shield – with their 'ball gag' as in the pics below.
The mount was in use straightaway, the ballgag however is designed to 'slide' over the mic body, and the nearest model was specified as having a 20mm diameter hole in the Rubber section that the actual shield goes around. DAMN that's some touch synthetic rubber comprising that mega-grommet !
It took me ages to 'grind' the inside out to a slightly larger diameter sufficient to let the ballgag slide along the SPS200 body ( diameter given as 21mm -check both figures before publishing ) but not remove so much material that the mic could actually move within it without some force being applied; not to mention that the reaming out of the hole needed to be even all round so that the mic head would still be centred within the space of the shield ball.